MESSAGE
FROM CEO
Innovating Interior Design through Digital Technology
Contributing to Society as a
"Digital Interior Solution Provider"
Innovating Interior Design through Digital Technology
Contributing to Society as a "Digital Interior Solution Provider"
Since our establishment in 1967, Oliver has provided interior design solutions for various sectors such as offices, hotels, restaurants, commercial buildings, healthcare, and public facilities. In recent years, we strengthened our interior design construction capabilities and developed a system and reliable techniques to build our designed spaces from scratch. As a result, we now provide an end-to-end solution for "space creation," from planning and research to design, manufacturing our internally-developed products and custom-made furniture, and interior design construction. We have received increased recognition and trust from our clients as a result of these efforts.
One of Oliver's distinctive features is our "Value Crossover" approach, wherein we leverage experience in space creation across various markets. For example, when developing office spaces, this unique approach allows us to create attractive working spaces that inspire workers to commute to the office by incorporating not only design elements that invigorate workers but also expand on the high quality and hospitality found in hotels.
Furthermore, Oliver actively pursues digital technology that utilizes the strengths of both software and hardware for business solutions. On the software side, we developed the "OOS" (Oliver Operating System), which enables centralized management of tasks for opening new stores, and VR-based proposals (Oliverse®) that allow customers to enjoy the experience of interior design through virtual reality. On the hardware side, we are currently developing "Smafa®" (Smart Furniture), which combines furniture and technology to create an environment where people can thrive in comfortable, dynamic, and intuitive spaces. We actively promote space solutions through furniture.
As digital technology rapidly advances, the comfort and beauty in interior spaces become increasingly important, calling for even more "essential design." Our team of more than 100 in-house designers works with clients to realize optimal interior spaces with a commitment to high quality and meeting their needs.
Working toward our collective goal of achieving a decarbonized society, Oliver obtained FSC® certification ahead of the industry in 2006 and ingrained it into our practice. Last year, we launched our in-house brand "D&D", consisting entirely of FSC®-certified furniture, and received recognition as a brand that balances environmental and economic sustainability. We will continue to work toward a sustainable society through the protection and utilization of global forest resources.
We believe that our purpose lies in innovating interior design services through digital technology, making the process of creating facility spaces more accessible through clarity and transparency, and successfully developing interior spaces that optimize sustainability for both humankind and the planet. We remain committed to paving the way as an industry leader with a strong presence in society, aspiring to be a company in which all employees can take pride in their work, and continuing our pursuit of creating works of shared value.
Kazumasa Okawa
CEO
OLIVER CORPORATION
Company Name

Oliver Corporation

Representative

CEO Kazumasa Okawa

Established

August 1967

Business Domains

General interior design manufacturing and sales

Capital

4,925 million yen

Annual Revenue

25,246 million yen (consolidated amount for FY 2022)

Subsidiary MICS Network Corporation has an irregular 15-month account settlement due to a change in the fiscal period.

Employees

602 (consolidated for Apr. 2023)

Financial Period

December

Business Offices

HQ: Tokyo/Okazaki
Factory: Toyohashi
Branches: 30 branches
Sales offices: 72 offices
Satellite offices: 3 offices

Group Company

MICS Network KK
SERVICES
Offer one-stop service tailored to clients' needs.
We provide tailored space proposals to our client from scratch with optimal approach, offering a one-stop custom-made system that covers planning, design, procurement, manufacturing, and construction, supporting throughout the entire process of creating the space.
01PLANNING
Offer a design plan based on the clients' needs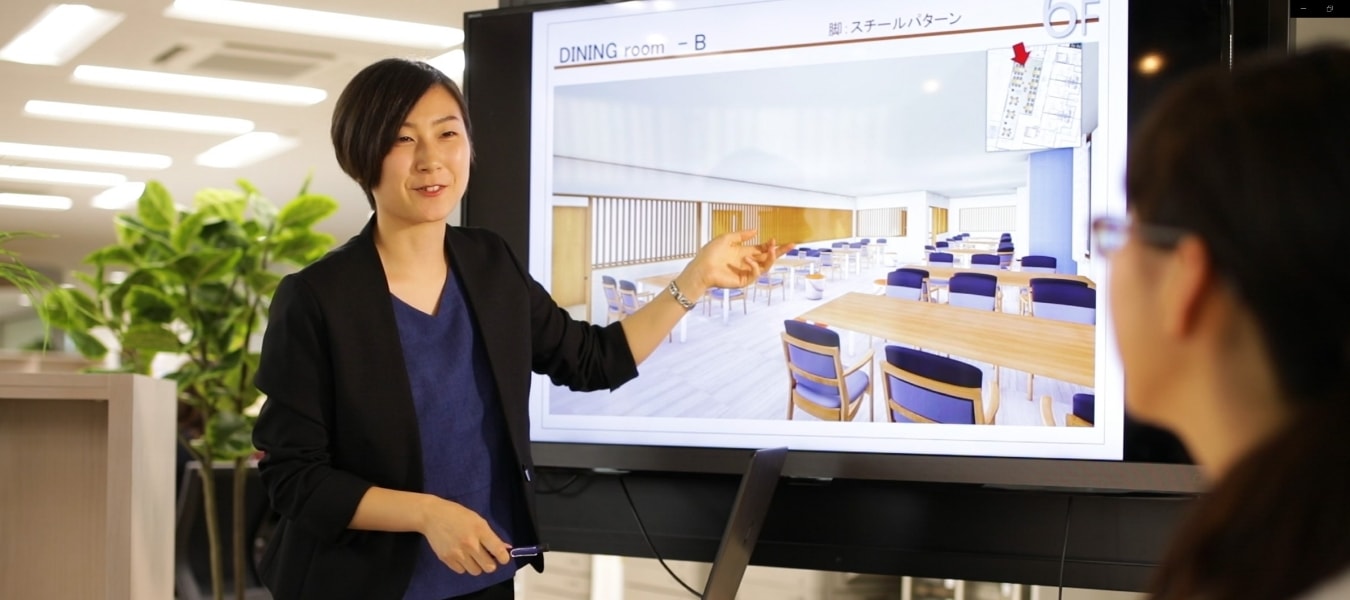 02PRODUCTION
Optimal global procurement & thorough production control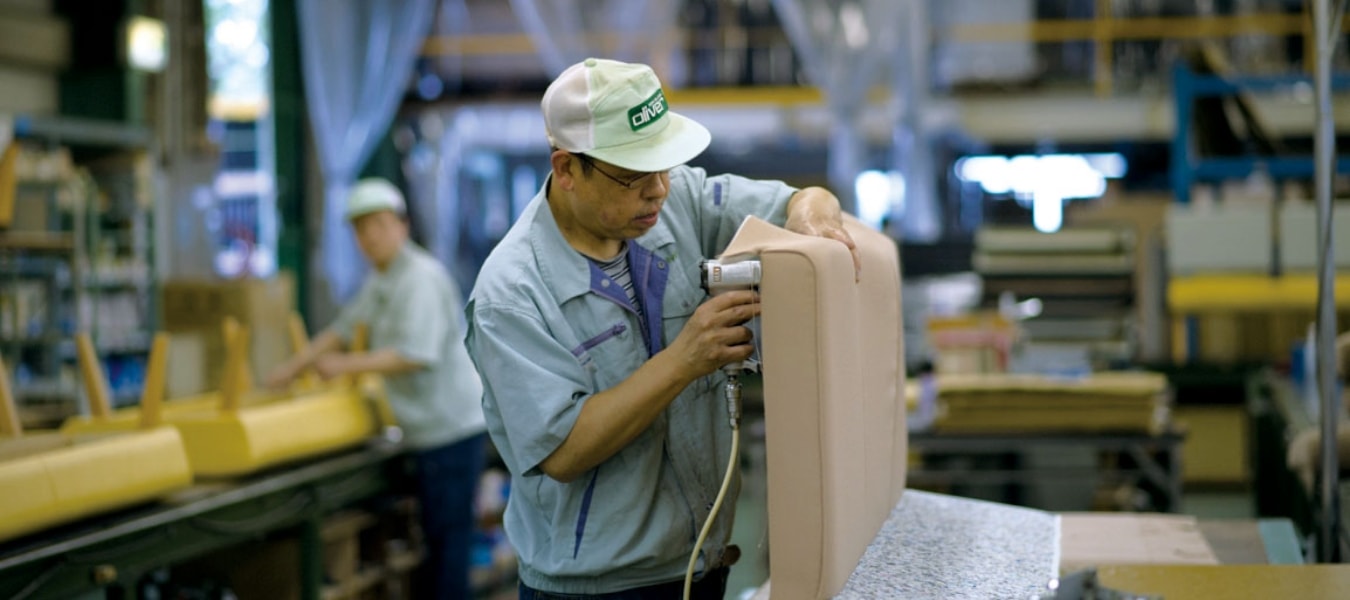 03CONSTRUCTION
Offer the best support in alliance with our partners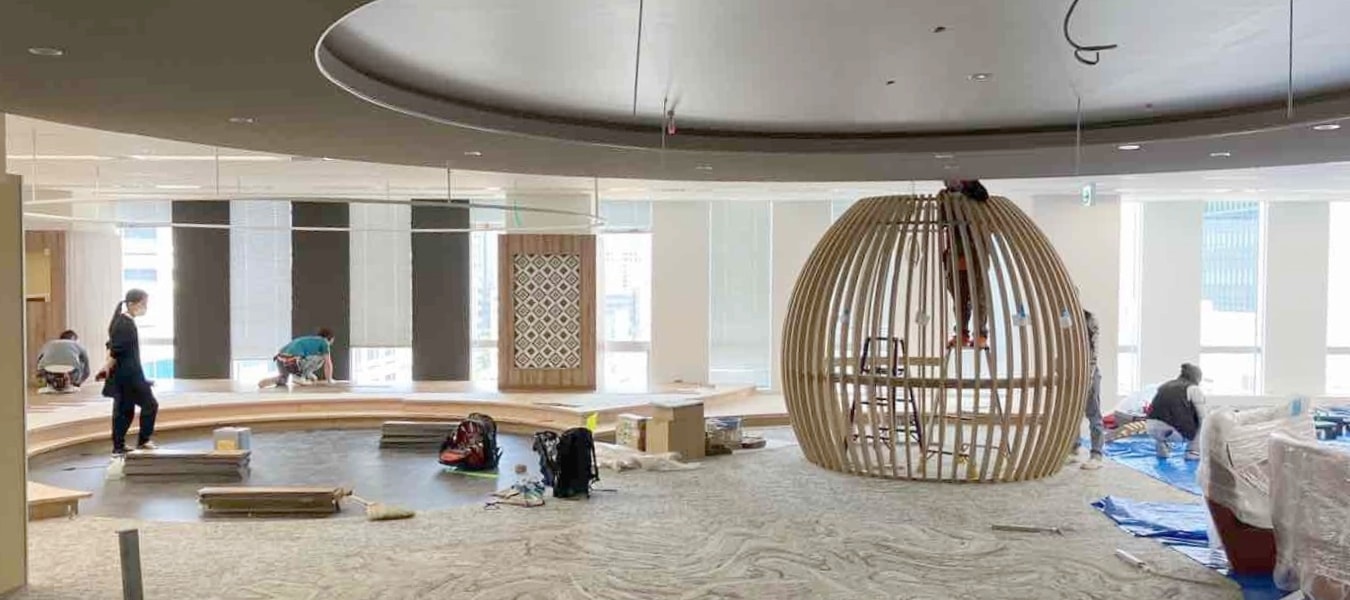 Implement digital initiatives with internal resources
As a "Digital Interior Solution Provider," Oliver is actively pursuing digital technology that utilizes both software and hardware strengths for business solutions taking on projects from marketing to completion.
CG Presentation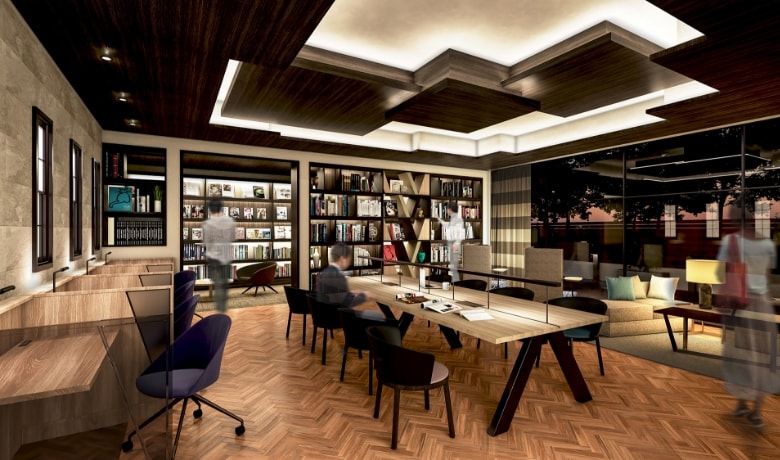 CG Presentation
When proposing interior concepts, we create CG perspectives to help our clients easily visualize the space.
Virtual Reality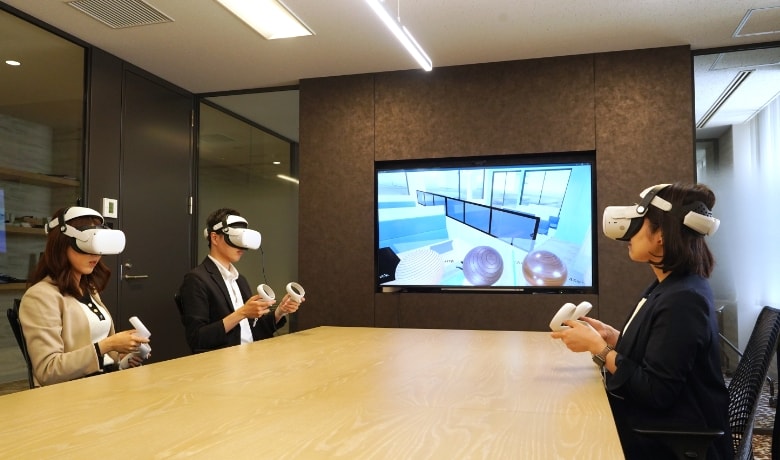 Virtual Reality
Through Virtual Reality (VR) presentation, our clients can immerse themselves in a 360-degree virtual space, enabling them to imagine the space with a higher level of realism.
Smart Furniture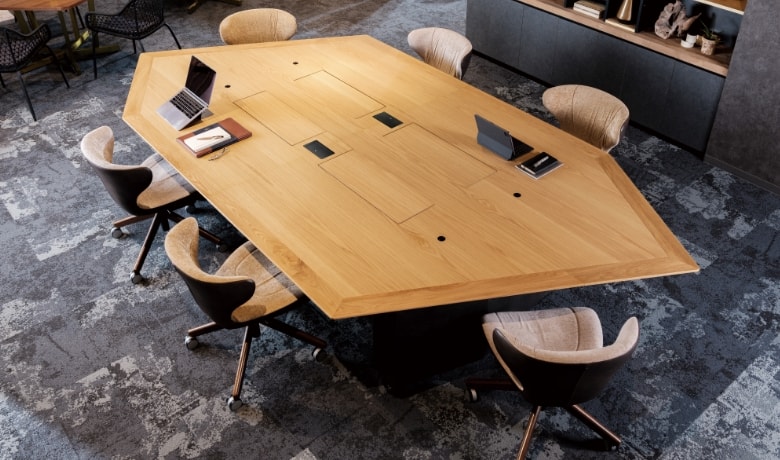 Smart Furniture
We develop products that combine furniture with digital technology, which enabling enrich and make everyday living more convenience.
Online Quality Control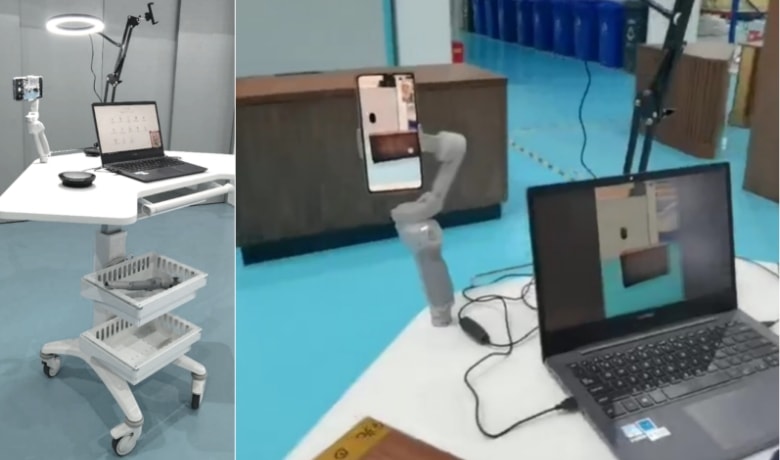 Online Quality Control
We have built a system for conducting high-quality quality control inspections online same as actual inspection for overseas partner factories.
Oliver Operating System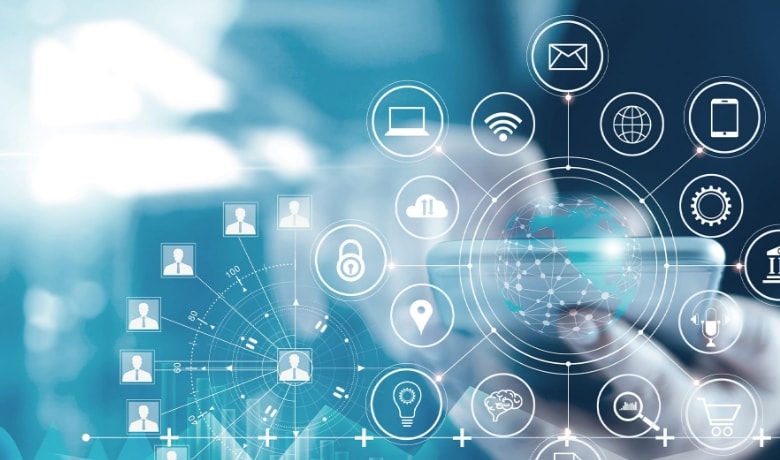 Oliver Operating System
We have developed operating system in-house for centralized management of procurement tasks which covering everything from fixtures and equipment to construction materials, essential related to opening new stores.
Offer comprehensive interior solutions by 100+ in-house designers
In addition to spatial designers handling the overall project, we have products designers specializing in custom-made furniture. Being equipped with manufacturing capabilities, Oliver can act speedily to realize optimal "made-to-order spaces" that meet high-quality, design, and safety standards for our client.
SPACE DESIGN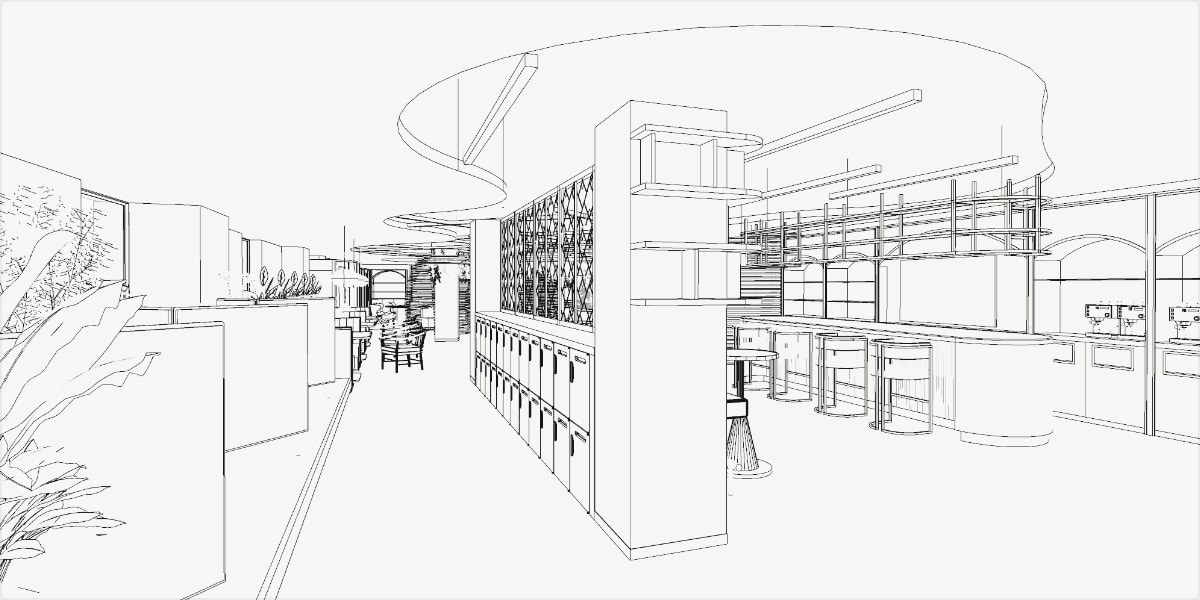 SPACE DESIGN
We propose interior plans that solve your business's problems of our clients. Interior design, furniture, color coordination and artwork, we suggest the most suitable interior solutions for our client's space. We can also provide a presentation utilize CG and VR.
PRODUCTS DESIGN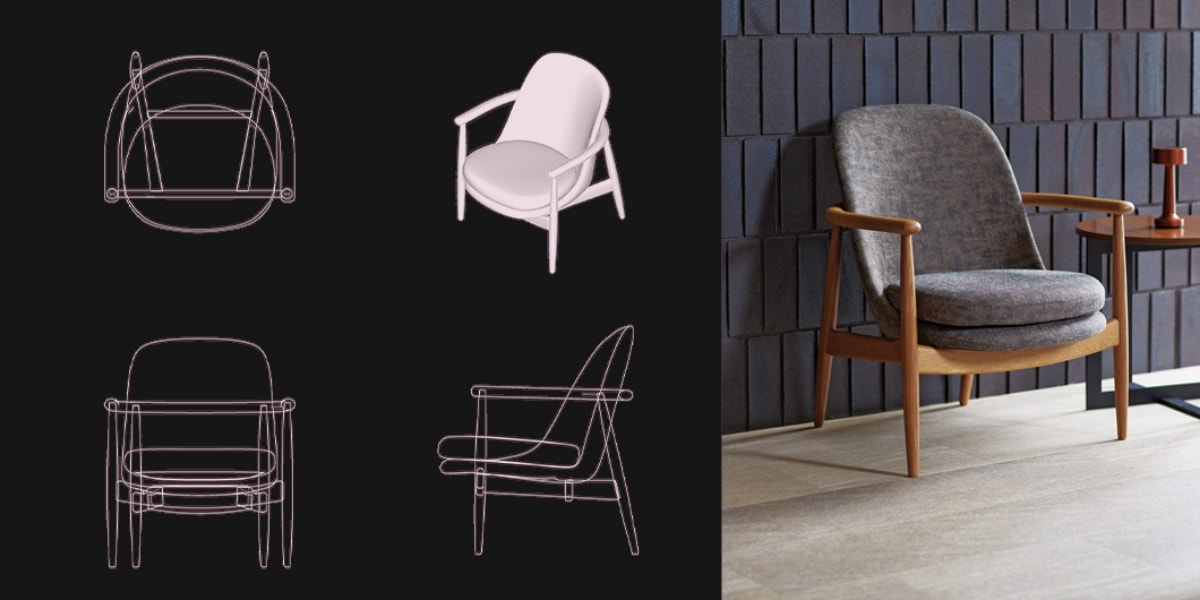 PRODUCTS DESIGN
Our design team creates detailed structural drawings for custom-made and built-in furniture. We realize the custom furniture and interior elements that meet the demanded standards of quality, design, and safety. Even if you provide us with rough sketches, we will handle your design plan stating from creating the shop drawings.
PROJECTS
Wide Marketing Offerings
While looking at all kinds of "living." Facing unknown issues through the creation of spaces.
Fifty years engaging in the creation of spaces where people gather, including medical and welfare facilities, hotels and amusement facilities. What we have cultivated on that path is adiverse range of know-how for solving customers' issues.
For example, how to create a cafe in a medicalfacility, and how to create an office with an accommodation facility.Our ability to offer proposals plays a major role when we face unknown issues that go beyond the framework of existing facilities. Learning, working and playing. Shopping, eating and relaxing.
We, Oliver, will continue to walk together with places where various kinds of "living" are born.